Ceramic Products > Retail Products
Aremco High Temp Adhesive
Advanced Technical Materials

Since 1965 Aremco has been a leader in the development and production of high temperature materials and other products for the appliance, electronics, heat treating and many other industries.
Some of the various uses for Aremco products include ceramic components and protective coatings for the aerospace industry, potting compounds and adhesives for consumer appliances and temporary mounting adhesives for the electronics and ceramics industries.
Machineable Ceramics
Ceramic adhesives
High temperature putties
High temperature organic adhesives
Graphite adhesives and coatings
Thermally conductive adhesives
Electrically conductive adhesives
High temperature castable ceramics
Washaway adhesives
Metal repair putty for engine blocks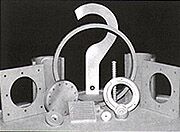 Machined Ceramic Components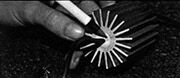 High Temperature Adhesive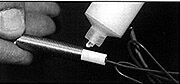 Spark Igniter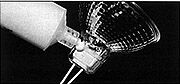 Bonding Halogen Lamp
These materials are used in a wide range of industrial applications, including ignitor coils, bonding furnace refractories, cementing thermocouple components, potting high temperature sensors....
Ordering Information
For more information please refer to Aremco Products
We are the Australia and New Zealand agent for Aremco. Please contact us for prices and availability for a range of Aremco products.